I received a call on a Friday afternoon from my friend who works for a wheel company that my tires arrived, so I brought the Level 8 Bully Pro 6 wheels over that same evening so we can mount them up. I did have a long debate about tire brand and tire size (just like with the wheels) but in the end I went with a set of five BF Goodrich All-Terrain T/A KO2's in a 265/75-16 size.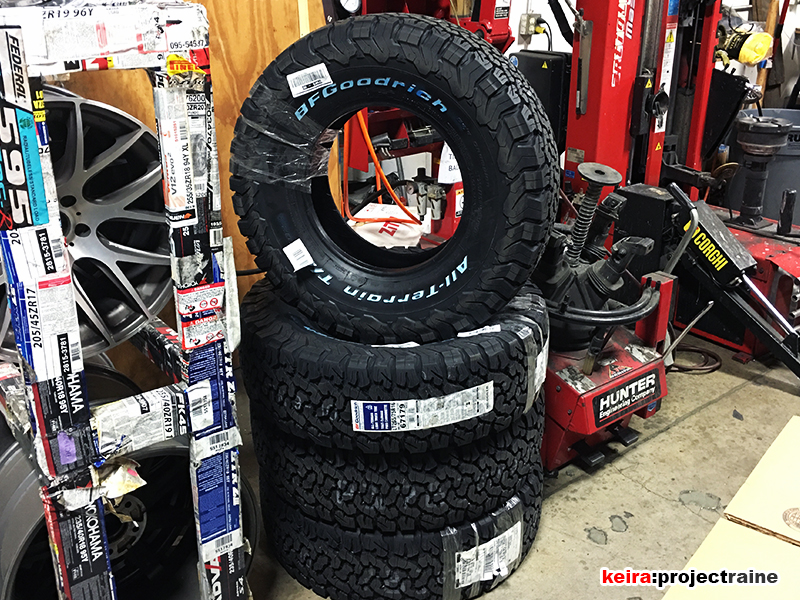 I considered 285's but with the wheel offset of the Level 8's there was no way it would fit without hacking up the truck – especially since I wasn't even lifted (yet). I also knew that each tire weighed over 50-lbs. each (about 53-lbs at the 265/75 size), so I was already prepared to lose some mpg's but not as much as I would with larger 285's. Also, I convinced myself that I would be okay with the minor trimming needed to fit the wheels due to their offset.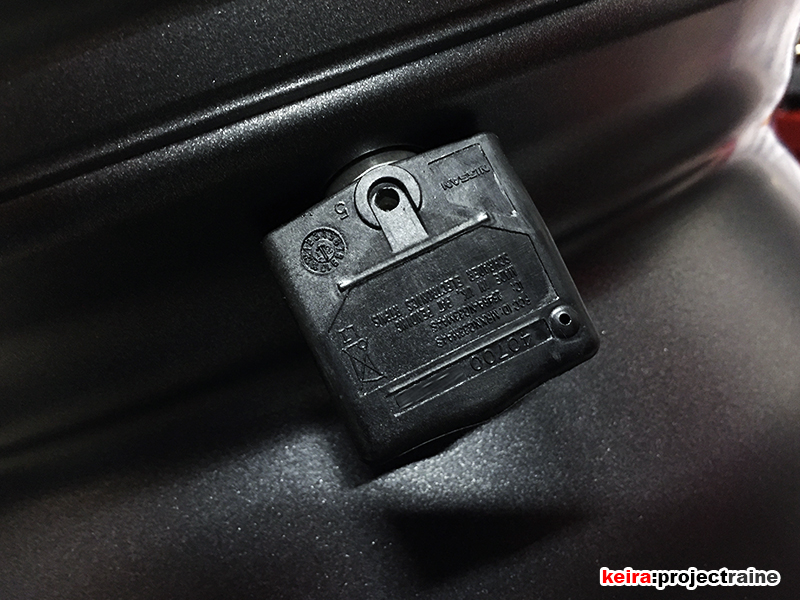 Since I was keeping the OEM mesh wheels in storage (just in case) we removed the OEM TPMS sensors and fitted them to the new Level 8 wheels using a TPMS rebuild kit for good measure ($8-ish each wheel).
I didn't like the zinc-plated hardware included with the wheels because they were basically gold, and gold doesn't really match night armor. Also, every Frontier so far that has posted their pics with the Level 8's had the same gold colored bolts and lug nuts, so I wanted to do something different. While waiting for delivery of the Level 8 wheels, I also ordered up two bags of bolts – 100-pcs. each of class 10.9 bolts in black and silver. When we installed the rash rings, I used all black bolts on the right side and all silver bolts on the left side. This way I could drive around for awhile and decide if I liked the look of all black or all silver bolts. I did not change lug nuts yet – that can be done later.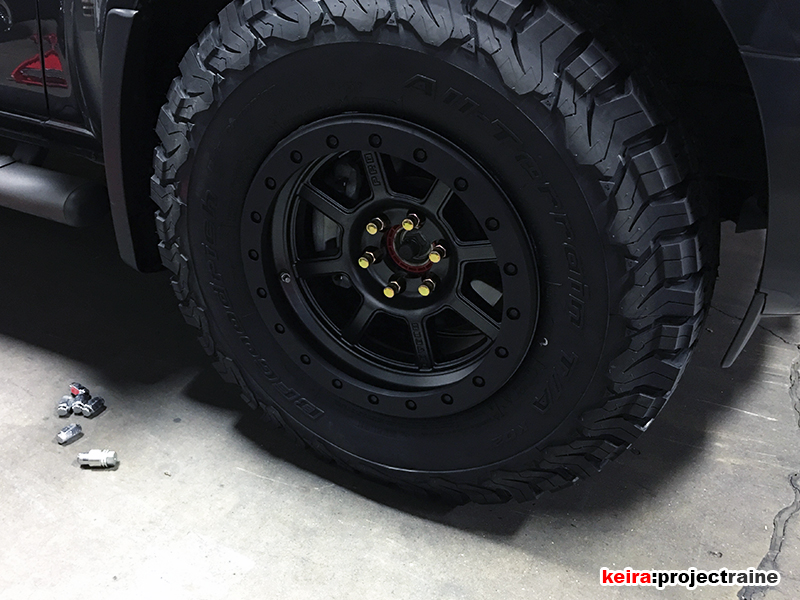 With one wheel and tire on, we did a rub test (turned the steering wheel lock to lock) and the new tires were definitely going to rub the mud guard, fender liners, and bumper "spoiler" so I removed them temporarily (I'll figure out something later).
Even with the mud guards off, I noticed that the tire will still rub the very lower part of the fender area: