And now for the last part of the fender modding – back to the mudflaps. I had already trimmed the mudflaps once to clear the BF Goodrich KO2 tires before, but this was at stock height. Now that I lifted the truck, it repositioned the tire and it was rubbing again.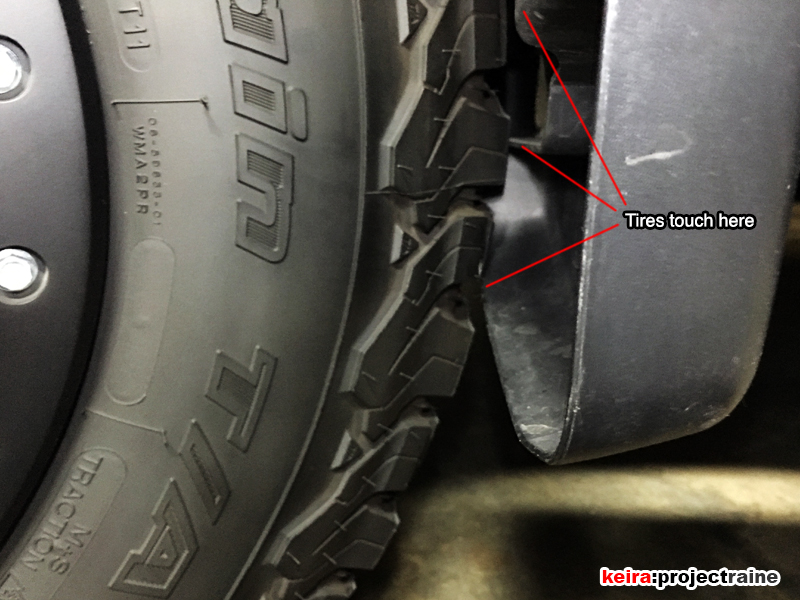 First thing I did was use a Sharpie to mark where i needed to trim in order to clear the tire. I moved the steering wheel in 1/4-turn increments, checking the tire and mudflap each time, from center to full lock.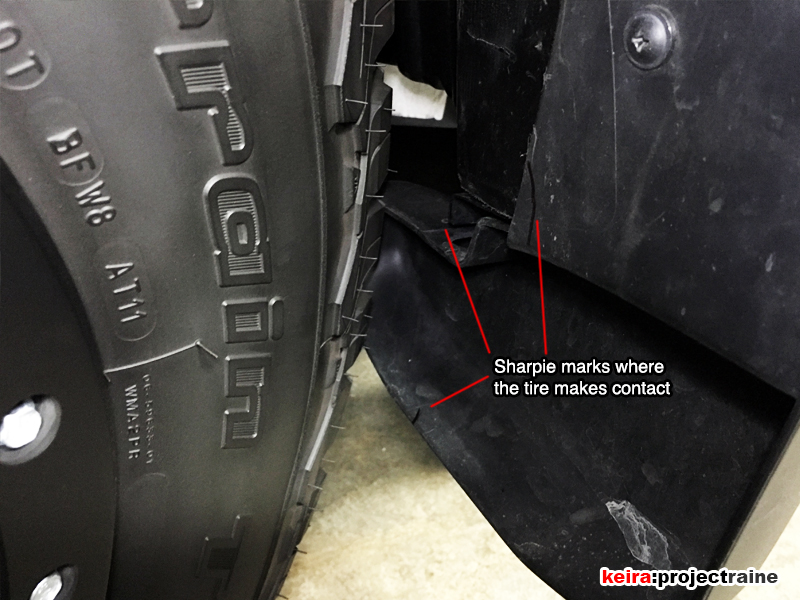 As always, the tried and true Dremel made quick work of trimming plastic. I used masking tape to guide the straight cut along the side of the flap, but for the most part the rest was carefully trimmed by hand, with a quick swipe of fine grit sandpaper afterward to smooth out the newly trimmed edges.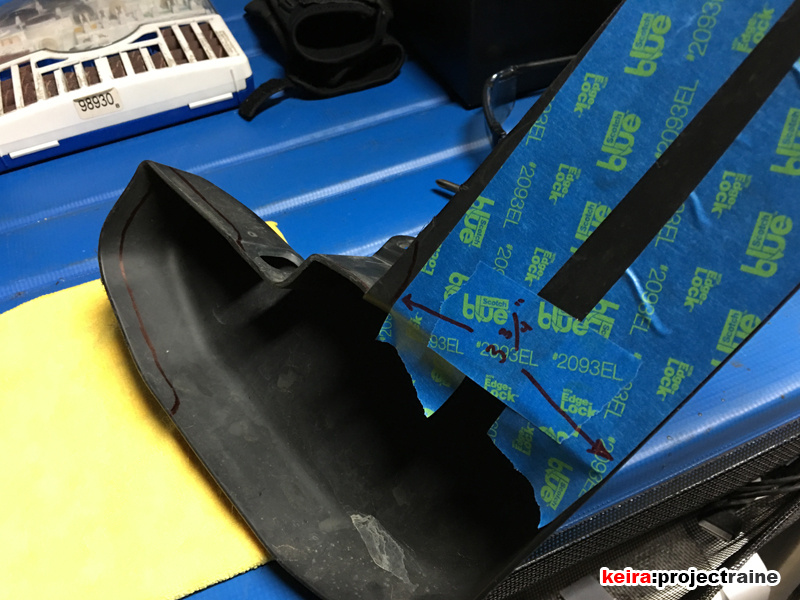 For reference I trimmed about 3/8" on all the parts that needed trimming. Here's the newly trimmed mudflap (top) vs. the not yet trimmed mudflap (bottom).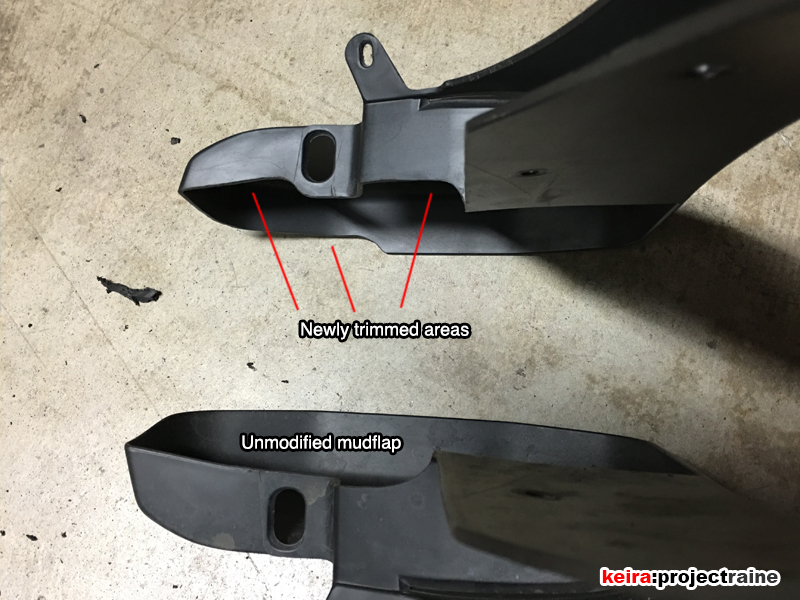 Once I finished both mudflaps, I reinstalled them and took a drive around the block – and there were no rubbing noises whatsoever.